LIFE & MINISTRY OF REINHARD BONNKE
Evangelist
Reinhard Bonnke
is principally known for his Great Gospel Crusades throughout the Continent of Africa. The son of a pastor, Reinhard gave his life to the Lord at age nine, and heard the call to the African mission field before he was even a teenager. After attending Bible College in Wales, and his ordination in Germany he pastored a church and then went on to start missionary work in Africa. It was there, in the small mountain kingdom of Lesotho, that God placed upon his heart the vision of 'the continent of Africa, being washed in the precious Blood of Jesus' — an entire continent, from Cape Town to Cairo and from Dakar to Djibouti that needed to be reached and to hear the proclamation of the sign-following Gospel.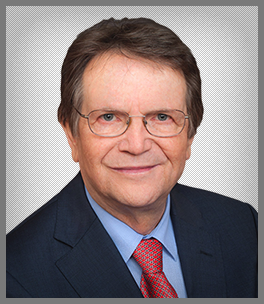 Evangelist Bonnke began holding meetings in a tent that accommodated just 800 people, but, as attendance steadily increased, larger and larger tents had to be purchased, until finally, in 1984, he commissioned the construction of the world's largest mobile structure — a tent capable of seating 34,000 people! Soon, attendance at his meetings even exceeded the capacity of this huge structure, and he began open-air Gospel Campaigns with an initial gathering of over 150,000 people per service! Since then, he has conducted city-wide meetings across the continent with as many as 1,600,000 people attending a single meeting using towering sound systems that can be heard for miles.
It has now been forty-five years since Reinhard Bonnke founded the international ministry of
Christ for all Nations (CfaN)
, which currently has offices in the United States, Brazil, Canada, Germany, Czech Republic, United Kingdom, Nigeria, South Africa, Singapore, Australia, and Hong Kong.
Since 1987, through a host of major events in Africa and other parts of the world, the ministry has recorded more than 77 million documented decisions for Jesus Christ.
As part of the discipleship-training program, 185 million copies of CfaN follow-up literature have been published in 103 languages and printed in 55 countries. Millions of books have been printed and freely 'seeded' in nations around the world. All this is in addition to the
Reinhard Bonnke School of Fire
, an online, self-study course, aimed at inspiring others to Holy Spirit Evangelism and leading to either a certificate or university credits.
Reinhard Bonnke is also recognized for hosting 'Fire Conferences' in many different countries of the world, events that are aimed at equipping church leaders and workers for evangelism; for distributing over 95,500,000 copies of Minus to Plus, a profound salvation message, to homes around the world; and for seeking every opportunity to reach and to save the lost.
More recently, Bonnke has spent several years developing the 'Full Flame Film Series,' a series of eight inspirational films aimed at inspiring and challenging the church to Holy Spirit evangelism.
He is known as one with a burning passion for the Gospel, a vision for Africa and a message for the world.
Evangelist Bonnke is married to Anni, father to Kai-Uwe, Gabrielle, and Susie, and grandfather to eight grandchildren.
Courtesy: CfaN
ALIA: The Uphill Task Before Benue Gov.-Elect
Will the clergy undo the negative impacts of past administrations?
May 29 is a day many Nigerians look forward to as it marks the transition to a new government at the center and in most states of the country.
Benue State in particular will witness the inauguration of a clergyman as governor for the second time and transition from a ruling party to an opposition for the second time too.
This is why the Benue Valley is agog. The people are already preparing their drums, flutes, and other musical instruments as well as their cultural regalia for the D-day.
But beyond the anticipated funfair, there are herculean tasks that the incoming governor, Rev. Fr. Hyacinth Alia must perform once inaugurated to restore the state on the path of development.
Finding Permanent Solution To Farmers/Herders Clashes
Insecurity is the major challenge of Benue State, and farmers/herders clashes form the bulk of the challenge.
Alia's soon-to-be predecessor, Governor Samuel Ortom based his administration on containing the farmers/herdsmen crisis which he inherited from the previous government.
However, despite being vocal about the killings and enacting the Benue Anti-Open Grazing Law, Ortom's administration did not achieve much in resolving the farmers/herdsmen crisis.
Shortly after the signing of the law which prohibits open grazing of cattle and other livestock, 73 villagers were murdered in Governor Ortom's home local government of Guma on January 1st, 2018.
The state has witnessed the most attacks in its history under Ortom's watch.
The Governor himself stated that the attacks have left the state with "over 2 million Internally Displaced Persons (IDPs) and 10000 refugees from Cameroon."
With that kind of humanitarian issue, the incoming Alia-led All Progressives Congress (APC) administration must brace up.
The just-concluded election that produced Alia as the governor of the state was trailed by herdsmen militia attacks on communities in Apa, Otukpo, Agatu, Guma, and Gwer West local government areas.
Hundreds of residents were reportedly killed in the attacks, with thousands displaced.
The Alia administration must make it a priority to explore peaceful means to find a permanent solution to the farmers/herdsmen crisis that has been ravaging the state for decades.
Infrastructural Upliftment
Benue State is one of the least developed states in Nigeria in terms of infrastructure and industries despite its huge human and natural resources.
Most of the state roads linking local government areas are in bad shape. The majority of the markets, schools, hospitals and other government facilities in the state are either in ruins or dilapidated.
Makurdi, the state capital, is a town that still lacks the luxury of flyovers and digital billboards. It first sighted traffic lights barely two years ago.
Otukpo, a major town in the state, is known for its inglorious red sand as a result of bad roads and dilapidated infrastructures.
Most industries in the state such as Benue Breweries, Benue Cement Company, Benue Links Transport Company, Taraku Oil Mills, Katsina-Ala Fruit Factory, Otukpo Burnbricks, Igumale Cement Factory, and Owukpa Coal Mill are in comatose.
The tourism sector has also collapsed
The infrastructural challenges in Benue State are so enormous that the incoming Alia administration will require deliberate and vehement tactics to tackle them.
Backlog Payment And Improved Civil Service Welfare System
Rev. Fr. Hyacinth Alia will inherit a hungry and angry Civil Service. Benue is a civil service state – the huge salary backlog ordinarily means the state is currently lying in penury.
At the local government level, teachers are owed 11 months; workers are owed 10 months arrears of salary. At the state level, workers are owed eight months and pensioners are owed 38 months, respectively.
Alia must within the first few months of his administration hit the ground running by clearing the embarrassing salary backlogs, including pensions and gratuities.
In addition to that, he must position the state civil service for better staff welfare. He must also tackle the issues of nepotism and tribalism in the service.
Furthermore, Alia must create more employment opportunities for the teeming Benue youths through massive recruitment in the civil service, provision of skills acquisition centers, and creation of agro-based industries.
Concerned stakeholders say it's regrettable that despite farming being the major occupation in Nigeria, Benue which prides itself as "The Food Basket Of The Nation" is still battling with the cancer of youth unemployment and its associated issues, prostitution, cultism and thuggery.
Creating skilled, semi-skilled and unskilled jobs would go a long way in tackling the social vices in the state.
Source: Sunny Green Itodo, Daily Post
THOMAS SANKARA: The Role France Played in His Assassination?
On Wednesday, Burka Faso's former President Blaise Compaoré was found guilty and received a life sentence in absentia for his role in the assassination of his charismatic predecessor, Thomas Sankara. But was Compaoré's action inspired, orchastrated and backed by France?
Sankara, 37, was gunned down along with 12 others during the 1987 coup d'état that brought Compaoré to power.
The pair had been close friends and had jointly seized power in 1983.
Sankara remains a hero for many across Africa because of his anti-imperialist stance and austere lifestyle.
After seizing power at the age of just 33, the Marxist revolutionary known by some as "Africa's Che Guevara", campaigned against corruption and oversaw huge increases in education and health spending
The prosecution said Sankara was lured to his death at a meeting of the ruling National Revolutionary Council.
He was shot in the chest at least seven times, according to ballistics experts who testified during the trial.
Sankara's widow, Mariam Sankara, who attended the trial throughout, said the verdict represented "justice and truth" after a 35-year wait.
"Our goal was for the political violence we have in Burkina Faso to come to end. This verdict will give many people cause for thought."
However, there is little prospect that Compaoré will serve his sentence any time soon. He has lived in exile in Ivory Coast since he was removed from office following mass protests in 2014, and has taken up Ivorian nationality.
He previously denounced the trial by a military court as a political sham.
Ten others were also found guilty, including Compaoré's security chief Haycinthe Kafando, who was accused of leading the hit squad that killed Sankara.
He has been on the run for several years and was also tried in absentia. He too received a life sentence.
They had both denied the charges.
Gilbert Diendéré, one of the commanders of the army during the 1987 coup and the main defendant who was actually present at the trial, was also sentenced to life. He is already serving a 20-year sentence for a coup attempt in 2015.
Meanwhile, in February, 2013, Emile Schepers, a veteran civil and immigrants rights activist wrote the following article he titled "People's World Demand for inquiry into France's role in assassination of African leader" published in People's World:
On February 13, a member of the French Chamber of Deputies tabled a motion to begin a parliamentary investigation of the assassination of Captain Thomas Sankara, President of Burkina Faso, in 1987.Sankara, who himself took power in a coup d'état in 1983, was a progressive and charismatic leader who is sometimes referred to as Africa's Che Guevara. Succeeding a regime seen as subservient to France, Sankara changed the name of his country from Upper Volta to Burkina Faso, which means land of men of integrity. He was considered incorruptible, and gained the love and support of poor Burkinabés (as the people of Burkina Faso are called) because of his programs of land reform, agricultural development, improved health care and schools and other similar things. Two very popular emphases of Sankara's policies were the improvement in the situation of women and the curtailment of the traditional powers of tribal chiefs, who were seen by many as corrupt. He nationalized all land and subsoil wealth of Burkina Faso. But in 1987, he was overthrown and killed in a military coup organized by Blaise Compoaré, at that time a military officer also, and now president of Burkina Faso. The reason given for the coup was that Sankara's nationalizations and anti-imperialist rhetoric were angering the French and neighboring African countries aligned with France. With Sankara out of the way, many of his progressive policies were reversed, including the nationalizations.
But Sankara's supporters have not forgotten him in the ensuing 26 years, and have kept up a campaign to achieve justice for Sankara, and a return to his progressive socialist policies.The belief that France and perhaps the United States were involved in the overthrow and killing of Sankara did not come from nowhere. Besides the flat statement by the Compoaré group that they overthrew Sankara because he was annoying the French, many of the individuals who have carried out coups in Africa have been former French or French colonial army officers, and the involvement of French security services and business interests in such actions is well known. The CIA has also been involved in several coups, most notably in the overthrow of Congolese Prime Minister Patrice Lumumba in 1960 and of Ghanaian President Kwame Nkrumah in 1966. In each case, the leader overthrown and/or killed was seen as a threat to French, U.S. or other western business interests because of his progressive policies.Earlier this year, the French newspaper Liberacion published a story which strongly suggests some sort of French security involvement in the incident in 1994 in which an airplane carrying the presidents of Burundi and Rwanda was shot down over the Rwandan capital of Kigali, an incident which helped trigger the Rwandan genocide and some other current conflicts in Central Africa.People in Burkina Faso cannot get at the necessary French government records under normal circumstances.So in 2011, a group of Burkinabé parliamentarians wrote to the French National Assembly calling for it to begin an inquiry into the Sankara assassination. A motion to that effect has now been tabled in the lower house of the National Assembly by Andre Chassaigne, a deputy from the French Communist Party. A guest from Burkina Faso's left-wing Union pour la Renaissance/Parti Sankariste, Me Benewende Stanislas Sankara, attended the 36th Congress of the French Communist Party this month. On returning to Burkina Faso, he participated in a press conference in the Burkinabé capital, Ouagadougou, to advance the same demands.Mr. Chassaigne's motion coincides with an increasing level of U.S., French and NATO involvement in African affairs, including an exponential expansion of U.S. military missions under the AFRICOM command. The latest is that the Republic of Niger is now allowing the U.S. to set up drone bases in the Southern part if its territory, near the border with Mali.It's necessary that we in the United States also be ready to demand answers from our own government.
GUMA: Land Flowing With Milk & Honey

Guma Local Government Area was created out of the old Makurdi Local Government Area in 1987 by the then regime of Col. Fidelis A. Makka. The Local Government is name after 'River Guma' in Benue State.
HEADQUARTERS:
Guma Local Government Area has it's headquarters in Gbajimba
(The name Gbajimba derived from Hausa word 'Banjiba' which means: 'I don't understand'. As years go by, the name began to lose it original pronounciation. Hence the name 'Gbajimba').
DISTANCE FROM MAKURDI:
37km (An hour journey)
BOUNDARIES:
Guma has Logo Local Government Area to the east, Makurdi and Tarka Local Government Areas to the south and Doma Local Government Area of Nassarawa State to the West
MAJOR TOWNS:
The major town in Guma Local Government Area areGbajimb
a,
Daudu,
Torkula,
Kase-yough,
Abinsi:
Mbabegha Village:
Agasha

LANDMASS:
240,000 square KM
POPULATION:
By 2006 Census, the local government had a total population of 191,599 people.
PEOPLE:
Though Guma local government is predominantly occupied by the Tiv people, other tribes too live in Guma, they are Jukun, Hausa, and Kabuwa.
COUNCIL WARDS OR DISTRICTS AND POLLING UNITS:
Kaambe
Abinsi
Uvir
Saghev
Nzorov
Nyiev
Mbabai
Mbayer or Yandev
Mbawa, and
Mbadwen
Guma local government has One Hundred and Sixty polling units.
POLITICALLY:
Guma shares a Federal House of Representative seat with Makurdi local government and has one seat House of Assembly seat. Guma people have a culture just like their Tiv brothers and sisters.
MAJOR DANCE:
Tsuwe-Tsele,
Ajo, Ihanga and
So many folk singers.

MARKETS:
Gbajimba market,
Daudu market,
Agasha market,
Abinsi market

INVESTMENT OPPORTUNITIES
Natural Resources:
Agricultural Produce:
Life Stock Farming:

TRADING:
Trading is another feature in Guma local government as can be seen in and around the markets located in the area strategically.
CRAFTSMANSHIP:
Crafts and blacksmith are known handiwork in the area. The people of Guma local government are known for the production of:
Bows
Arrows
Cutlasses
Axes and
Knives
For domestic and commercial purposes.
TRANSPORTATION:
Guma is served with roads linking most parts with the state capital, Makurdi and Nassarawa state.
Guma also makes use of water transport as river Gbajimba is linked with river Benue.